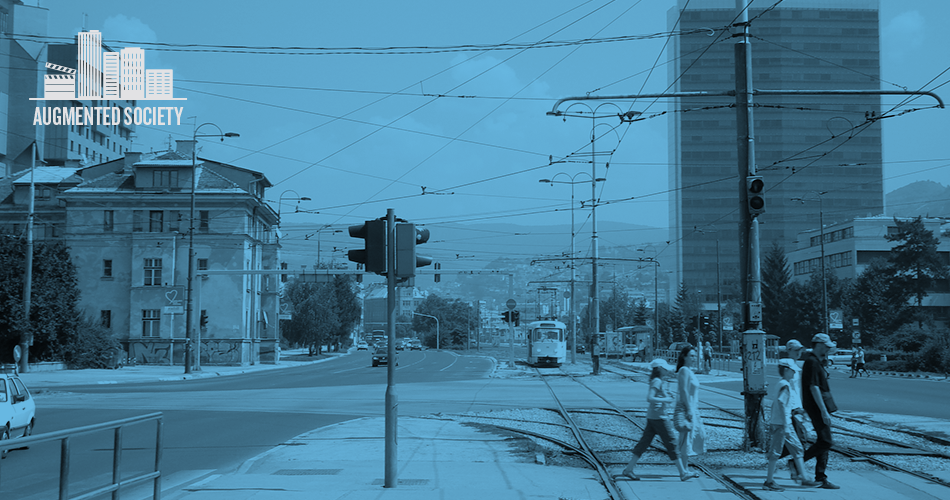 Demonstrators have recently been gathering in ever-increasing numbers in Sarajevo and other cities and towns in Bosnia-Herzegovina. In the light of these events Åsa Garnert, Head of Communications at the Swedish Film Institute, writes about the Bosnian film Children of Sarajevo (2012) by Aida Begic.
What's happening in Bosnia? It's more than 20 years since the war started, and roughly 17 since it ended. The world's media has long since turned its attention to other parts of the world. Most people probably assume that the war was a chapter of history that ended long ago. But a visit to Bosnia makes one realise just how much is still influenced by the war, and by the government apparatus that was put in place at the end of it.
Premiering at Cannes last year, Aida Begic's film Children of Sarajevo (Djeca) paints a picture of the post war period which is still ongoing. It centres on Rahima and her younger brother Nedim, two of the young people who were hardly born when the war started, but who still live under its shadow. Their parents were killed during the siege, and Rahima works long shifts at a restaurant to support herself and her brother. When Nedim gets into a fight with the son of a prominent politician, whose iPhone is then broken, their problems deepen. I saw Children of Sarajevo last year when I was living in the city for a month and the atmosphere of the film resonated in so many ways with what I was constantly hearing. Stories of economic hardship, corruption and of a society in which progress has come to a standstill.
The demonstrators now gathering in ever-increasing numbers are protesting against the government's failure to issue ID numbers to newborn babies, the result of a split over a new law. This has led to children being unable to travel abroad for medical care, and this last weekend it emerged that a little girl died as a result of not getting help in time. Behind the anger over these events there is also a wider, long-standing frustration. With its extremely complicated political system in which decision making constantly stalls, Bosnia has been called "one of the world's most over-governed states".
Many people said to me last summer that "there really should be protests, but it won't happen. Everyone is completely resigned". So, are the current demonstrations the start of something bigger? Whether they are or not, it's a major event that citizens from different parts of this otherwise divided country take to the streets to demand their basic rights and that their elected representatives cooperate to find a solution to this problem. People like Rahima, who in Children of Sarajevo is constantly hurrying along the streets of the city, trying to make her way through a present which is still in the grip of the past.
Åsa Garnert
Photo: Åsa Garnert
Film mentioned in this post:
Children of Sarajevo, 2012 (IMDb)
Film clip:
Interview with director Aida Begic:
Åsa Garnert at Twitter: