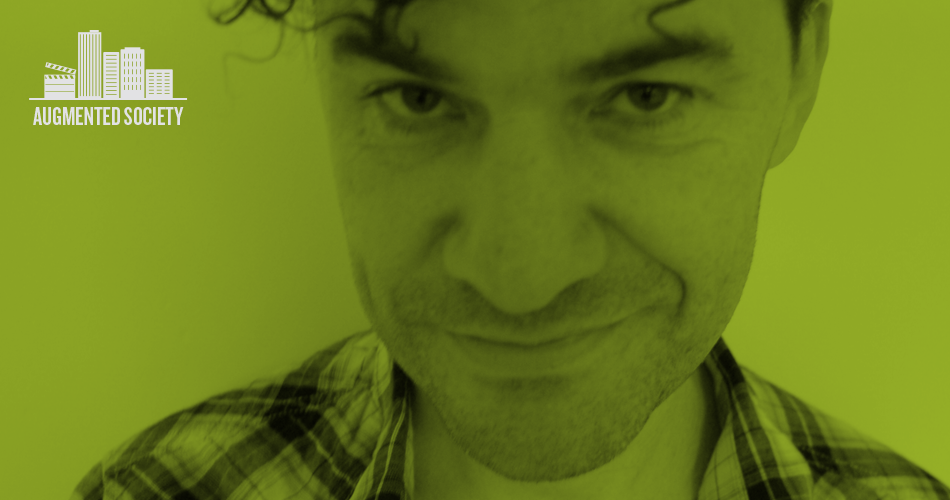 Next week director Mark Cousins – best known for The Story of Film: An Odyssey - will visit the Stockholm Film Festival to talk about film and the festival's main theme: freedom. We asked him for a sample.
In the British film I Know Where I'm Going! (Michael Powell and Emeric Pressburger, 1945), Wendy Hiller plays a headstrong young woman who thinks she has everything sussed. As the title of the movie suggests, she knows where she's going in life. We meet her as she's travelling north, on a train, to marry her older, industrialist fiancé on a Scottish Island. He's serious, businesslike, reliable. But, once in Scotland, a storm prevents her from getting to the island, its gales toss her hair and a subsequent fog clouds her clear-eyed vision. Amidst this occlusion, she meets a dashing Scottish laird, who's as capricious as her fiancé is reliable. She falls in love with the laird, of course, and the uncertainty, the adrenalin rush of the uninhibited, the unplanned that comes with him. The script has fun with the idea of knots and braids. It's as if the woman's hair has been neatly tied into a ponytail, but she has shaken it free.
Of all the movie genres, the road movie is the best at unravelling selfhood, the "opening up onto the fields and to the sky" which travel affords, and which is a kind of freedom that I love. Filmmakers Powell and Pressburger pitch the fiancé's classical, measured view of life against the laird's more Romantic approach, which perhaps derives from Pressburger's Jewish mysticism, as well as German Romantic paintings by Caspar David Friedrich. Most cultures have some version of this contrast – certainly in Sweden you can see Victor Sjöström, in his early films, straining at the leash of rationalism as he yearns for the lyricism of Sweden's landscapes, its archipelagos; Harriet Andersson's character in Summer with Monika (Ingmar Bergman, 1953) is an expression of the unpredictable; and what are the Falu red houses that we see across the country but signs of the untamed, centrifugal desire to get lost in nature? At the end of I Know Where I'm Going! Hiller says to the laird "I'd rather swim in the sea than in a swimming pool", which could be a line in a Strindberg play. She's choosing risk over security, freedom over confinement, the unconscious over the conscious, the naked over the clothed.
I Know Where I'm Going! is one of the great European films about freedom but, if you've seen it, you'll know that it has a sting in the tail…
Mark Cousins
Photo: Timo Langer
Films that are mentioned in this text:
I Know Where I'm Going!, Michael Powell and Emeric Pressburger, 1945 (IMDb) 
Summer with Monika, Ingmar Bergman, 1953 (Svensk Filmdatabas) 

A clip from I Know Where I'm Going: 
Mark Cousins på Twitter: